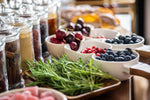 Elevate your Mirari Gin experience with a range of inspiring garnish selections. From classic pairings to unique combinations, explore the art of enhancing flavours. Unleash your creativity and find the perfect garnish to complement our Mirari Gins. Discover new dimensions of taste with Mirari's curated garnish suggestions.
---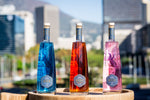 Experience the captivating convergence of artistry and alchemy with Mirari Gin. Immerse yourself in a world where each sip becomes a transformative journey, blending the mastery of distilling with the creativity of flavor. From the meticulous craftsmanship to the healing power of botanicals, Mirari Gin ignites the senses and nourishes the soul. Indulge in this sensuous substance of chemistry and artistry and let Mirari Gin take you on a truly remarkable taste adventure.
---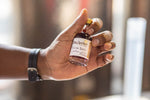 Names are as important to us here at the distillery as the spirits that we make.